Innovative.
Data-driven.
Creators.
We Help Our Clients


Win Big Every Day
Convergence is a campaign strategy, digital, public affairs and media firm driven by results. Our award-winning team uses data, technology, and creativity to reach your goals in a targeted way.
Everyone has a story; it's our job to tell yours. Convergence brings a unique storytelling approach to brand building and message development, working with you to develop and execute targeted plans that put you in the best position to be successful. The most important aspect of a message is motive. The most effective way to assign motive is by telling a story with an emotional driver. And by establishing your motive, we lay the groundwork to control your narrative and define the opposition. With an approach tailored to you, we're able to achieve your singular objective: winning.
Click the boxes to learn more

Creative

Creative
We build superior creative campaigns from the ground up that tell your story.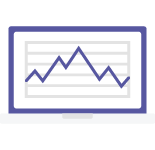 Digital

Digital
Convergence is the top firm for online fundraising, digital strategy, and taking your online presence to the next level.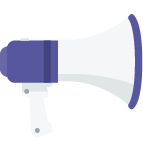 Public Affairs

Public Affairs
With a unique approach to brand building and message development, our plans are executed for you to be successful.

Strategy

Strategy
Nothing good happens without a plan and everything starts with the data. Data shows us the roadmap to a winning strategy.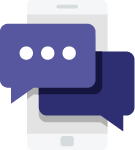 Strategic Communications

Strategic Communications
Effective messaging strategies that are tailored to your goal.
(Alexandria, VA) This week, Campaigns & Elections announced that Convergence is a finalist for 20 Reed Awards in 2023.
(Alexandria, VA) Today, Georgetown University's Institute of Politics and Public Service (GU Politics) announced its Spring 2023 Fellows, including Convergence Founding Partner Mike Shields.
Million Raised
for our Clients
Nothing good happens without a plan. At Convergence, we work with you to build a game plan, own your message, and control the narrative, which is paramount to victory for companies and candidates alike. We utilize technology, data, and superior creative across our political, public affairs, digital and production teams to help our clients run cohesive campaigns to ultimately reach their goals.
Our award-winning creative and digital teams are ready to create a winning game plan for you.
We're ready to tell your story. Are you?